Airental oil free and oil lubricated compressor solutions
Airental provides your business with oil free and oil flooded rental equipment when you need it
Rental of Air-compressors from 5 kW to 400 kw oil free and oil lubricated equipment and dryers

Airental are able to provide oil-flooded and oil-free compressors with performances of up to 400 kilowatts and 20 bar and compressed air dryers with volume flows of up to 150 m³/min.

Airental.co.uk ensures reliable compressed air hire equipment is always just a phone call away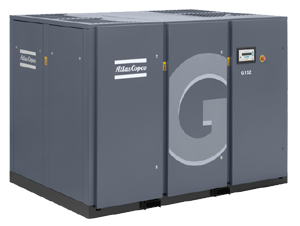 Rental Inquirys
Do you have a rental inquiry ?

Tel 8am to 5pm 01744 733211

Our 24 hour call out number is : 0843 289 5761

You can also call us or send an e-mail email us now click here
Great reasons to rent instead of purchase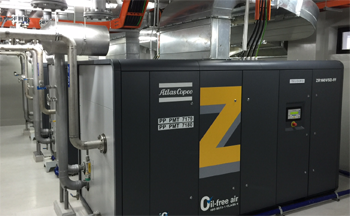 Semi Permanent Installations

Airental can offer semi-permanent oil flooded and oil lubricated rental installations for our customers.

Renting for a new plant expansion can often make the perfect fit when capital is tight. We have all sizes of lubricated and oil free equipment that can be sized to your requirements with the benefit of an Air Audit prior to selecting the ideal size of air compressor and dryer.

Minimum period 6 months for Utility Air rental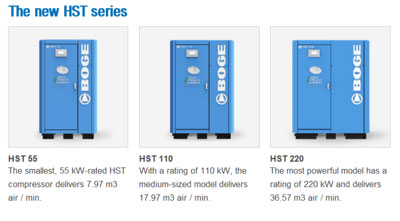 Rent the latest Oil Free Technology BOGE HST Compressors

For Utility Air customers (medium to long term rental) we are able to offer the very latest oil free technology from BOGE.

The HST range of compressors from 55 to 220 Kw makes perfect sense on several levels.

For more information email us now and we can send you a brochure to explain how these new innovative oil free compressors can work for you.

Minimum period of rental 6 months continuous hire.

Best Selling Items
ATLAS COPCO ZT18 OIL FREE - AIR COOLED RENTAL COMPRESSOR









100% Oil Free compressed air equipment rental.
Type : AIR COOLED

L/s : 48
M3/min : 2.9
CFM : 102

Pressure bar : 7.5

Motor size Kw: 18
Weight kg: 1080
Air Outlet : 2" BSP
Dimensions mm (L) 1760 (W) 1026 (H) : 1621
Noise level max : 69 dB(A)

Options : Can be hired on standby only - 50 Hour week and 168 Hour Week

Long term Hire : Discounts for long term hire (over 3 months ) will be applied to your quoted rate.

Tel number hire now : 01744 733211 Day time number
Emergency Number : 24/7 0843 289 5761


YOUR HIRE PRICE WILL BE QUOTED AFTER YOU PLACE AN ORDER
find out more

ATLAS COPCO ZT45 OIL FREE - AIR COOLED RENTAL COMPRESSOR












100% Oil Free compressed air equipment rental.
Type : AIR COOLED

L/s : 114.4
M3/min : 6.9
CFM : 242

Pressure bar : 7.5

Motor size Kw: 45
Weight kg: 1432
Air Outlet : 2" BSP
Dimensions mm (L) (W) (H) : 2200 x1400 x1500
Noise level max : 70 dB(A)

Options : Can be hired on standby only - 50 Hour week and 168 Hour Week

Long term Hire : Discounts for long term hire (over 3 months ) will be applied to your quoted rate.

Tel number hire now : 01744 733211 Day time number
Emergency Number : 24/7 0843 289 5761

find out more

-70 Dewpoint Desiccant Rental Dryer 790 CFM



100% Oil Free compressed air equipment rental.
Type : Desiccant Air Dryer -70 Dewpoint Capability

L/s : 373
M3/min : 22.3
CFM : 790

Pressure bar : 10

Motor size Kw: N/A
Voltage 240 Volt
Weight kg:
Air Outlet : 2" BSP Male connections
Dimensions mm (L) (W) (H) :

Options : Can be hired on standby only - 50 Hour week and 168 Hour Week

Long term Hire : Discounts for long term hire (over 3 months ) will be applied to your quoted rate.

Tel number hire now : 01744 733211 Day time number
Emergency Number : 24/7 0843 289 5761

find out more

ATLAS COPCO ZT200 OIL FREE - AIR COOLED RENTAL COMPRESSOR












100% Oil Free compressed air equipment rental.
Type : AIR COOLED

L/s : 490
M3/min : 29.4
CFM : 1,038

Pressure bar : 10

Motor size Kw: 200
Weight kg: 5,400
Air Outlet : PN16 DN80
Dimensions mm (L) (W) (H) : 5040 x 1650 x 2100

Options : Can be hired on standby only - 50 Hour week and 168 Hour Week

Long term Hire : Discounts for long term hire (over 3 months ) will be applied to your quoted rate.

Tel number hire now : 01744 733211 Day time number
Emergency Number : 24/7 0843 289 5761

find out more

Hose 3" x 15 M

£60.00

Mandrel Built 20 Bar Air Hose. Yellow Cover.
High Quality Hoses please add to your order and state weeks required
£30.00 Per week
find out more

GX3-10 FF-200 EP Workshop Rental Compressor

£1.20



Rotary screw compressor complete with integrated refrigerant dryer mounted on a 200 litre tank

Capacity F.A.D - 5.3 l/s (11.2 cfm)
Maximum working pressure - 9.75 bar.g (141 psi.g)
Pressure dewpoint - +3oC
Noise level - 61 dB(A)
Motor rating - 3.0 kW

Electrical supply - Compressor - 400V / 3ph / 50Hz
Electrical supply - Dryer - 230V / 1ph / 50Hz
Electrical supply ratings - Compressor - 10 Amps
Electrical supply ratings - Dryer - 6.3 Amps
Compressed air connection - G½" Female (can be connected with our hire hoses )
Dimensions (L x W x H) - 1420 mm x 575 mm x 1280 mm
Weight - 200 KG

Options : Can be hired on standby only - 50 Hour week and 168 Hour Week

Long term Hire : Discounts for long term hire (over 3 months ) will be applied to your quoted rate.

Tel number hire now : 01744 733211 Day time number
Emergency Number : 24/7 0843 289 5761


YOUR HIRE PRICE WILL BE QUOTED AFTER YOU PLACE AN ORDER
find out more
New Products
ATLAS COPCO ZT250 OIL FREE - AIR COOLED RENTAL COMPRESSOR












100% Oil Free compressed air equipment rental.
Type : AIR COOLED

L/s : 740
M3/min : 44.4
CFM : 1,493

Pressure bar : 7.5

Motor size Kw: 250
Weight kg: 5,400
Air Outlet : PN16 DN80
Dimensions mm (L) (W) (H) : 5040 x 1650 x 2100

Options : Can be hired on standby only - 50 Hour week and 168 Hour Week

Long term Hire : Discounts for long term hire (over 3 months ) will be applied to your quoted rate.

Tel number hire now : 01744 733211 Day time number
Emergency Number : 24/7 0843 289 5761

find out more

ATLAS COPCO GA 110 OIL LUBRICATED AIR COOLED RENTAL COMPRESSOR















Oil lubricated compressed air equipment rental.
Type : AIR COOLED

L/s : 302
M3/min : 18.12
CFM : 640

Pressure bar : 7.5

Motor size Kw: 110
Weight kg:
Air Outlet : 2" BSP
Dimensions mm (L) (W) (H) :

Options : Can be hired on standby only - 50 Hour week and 168 Hour Week

Long term Hire : Discounts for long term hire (over 3 months ) will be applied to your quoted rate.

Tel number hire now : 01744 733211 Day time number
Emergency Number : 24/7 0843 289 5761


YOUR HIRE PRICE WILL BE QUOTED AFTER YOU PLACE AN ORDER
find out more

-40 Dewpoint Desiccant Rental Dryer 233 CFM



100% Oil Free compressed air equipment rental.
Type : Desiccant Air Dryer -40 Dewpoint Capability

L/s : 109
M3/min : 6.59
CFM : 233

Pressure bar : 10

Motor size Kw: N/A
Voltage : 240 Volt
Weight kg:
Air Outlet : 2" BSP Male connections
Dimensions mm (L) (W) (H) :

Options : Can be hired on standby only - 50 Hour week and 168 Hour Week

Long term Hire : Discounts for long term hire (over 3 months ) will be applied to your quoted rate.

Tel number hire now : 01744 733211 Day time number
Emergency Number : 24/7 0843 289 5761

find out more
Airental oil free and oil lubricated compressor solutions